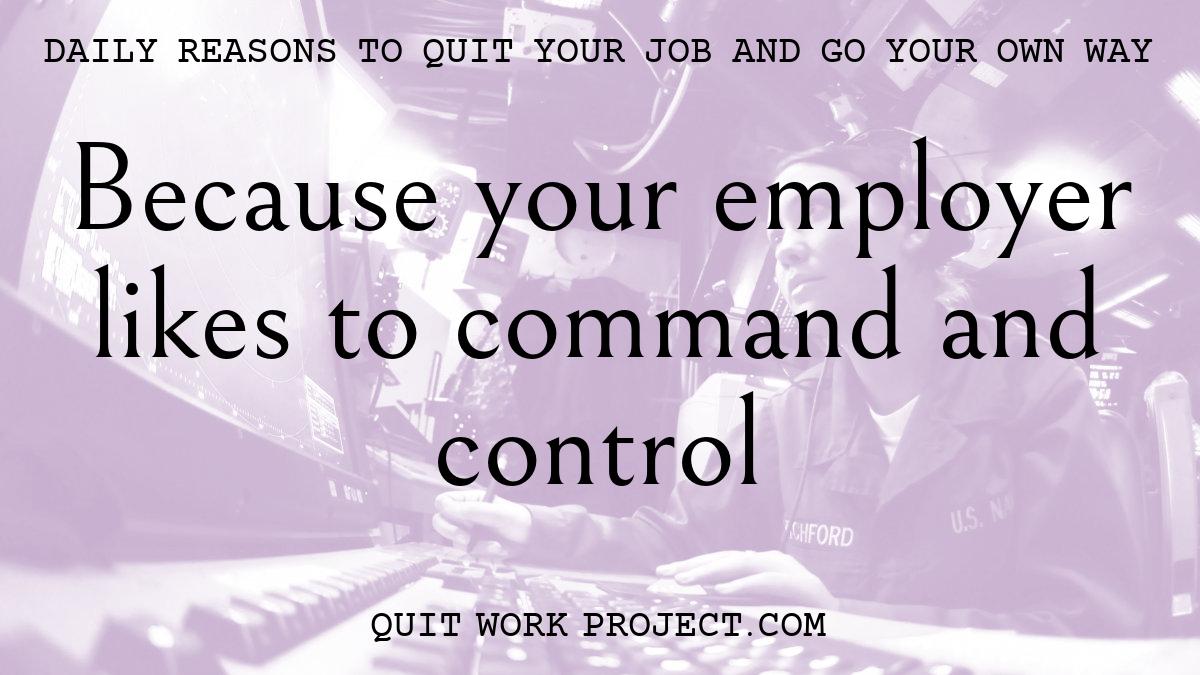 Daily
reasons

to

quit

your

job

and

go

your

own

way
Because your employer likes to command and control
If ever you try to talk to your employer about your work, the response is furious.
A task force of bigwigs is immediately convened to interrogate you, intimidate you and bully you into obedience.
It's not for you to talk, it's for you to listen, to learn, to do as you're told.
The idea that they might ever listen or learn is beyond their imagination.
Follow The Quit Work Project on

Twitter

Instagram
The Quit Work Project is brought to you by Kootenay Village Ventures Inc.