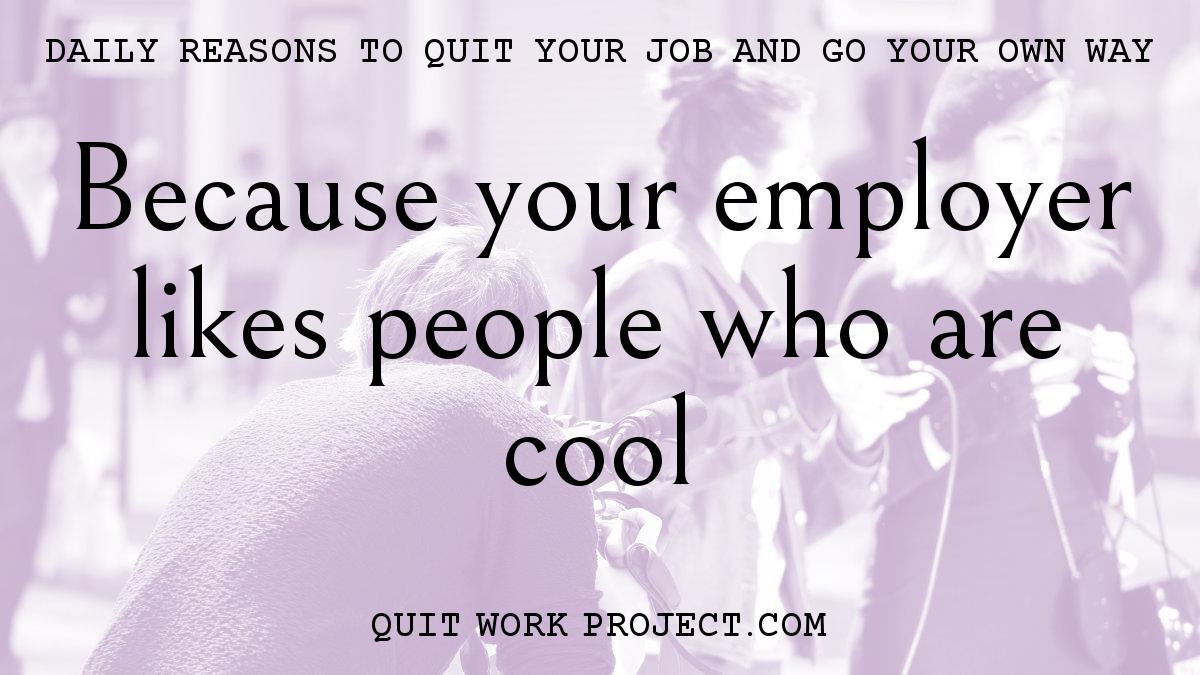 Daily
reasons

to

quit

your

job

and

go

your

own

way
Because your employer likes people who are cool
It's not about being competent. It's about being cool.
The company you work for is going places. It's hip. It's happening. It's too cool for the likes of you.
You're either in with the cool crowd or you're out. And, well, you're out.
You thought you'd left all this behind in high school.
You thought that companies would be so focused on making money that they'd promote the competent rather than the cool.
You're not even cool enough to see how cool it is to be cool.
Follow The Quit Work Project on

Twitter

Instagram
The Quit Work Project is brought to you by Kootenay Village Ventures Inc.