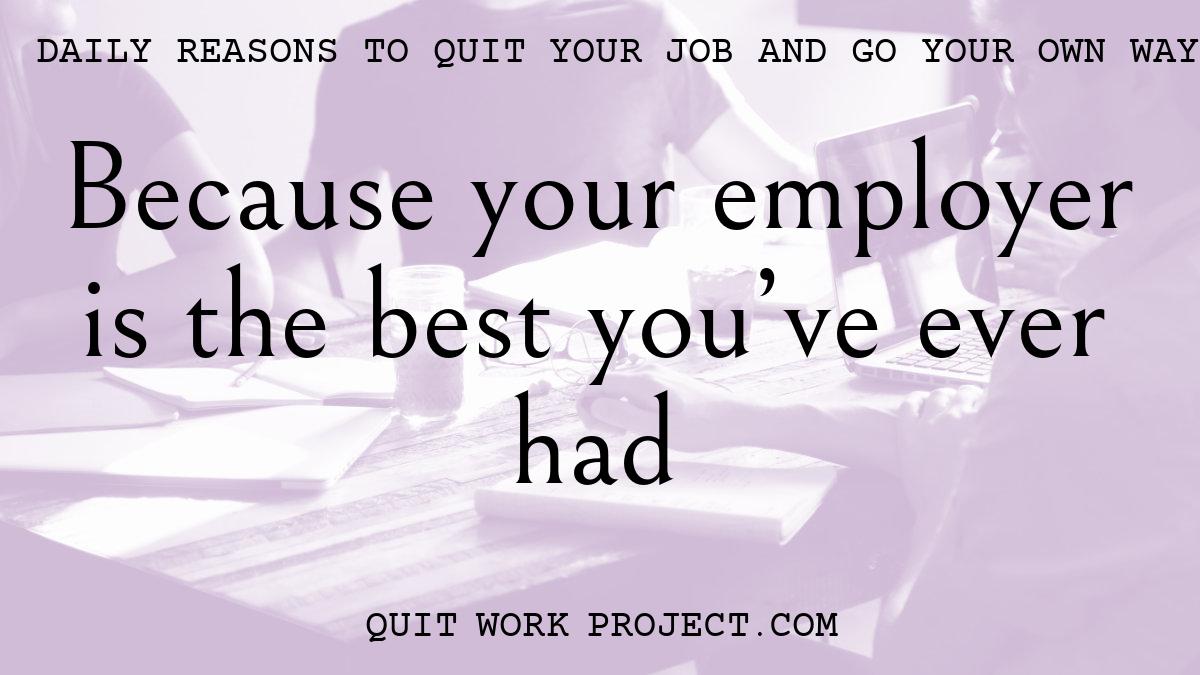 Daily
reasons

to

quit

your

job

and

go

your

own

way
Because your employer is the best you've ever had
You've had a few different employers in your time.
Some have been good.
Some have been bad.
Some have been ugly.
Your current employer is the best you've ever had.
You know that as employers go, it doesn't get much better than this.
And yet…
It's still not enough.
Follow The Quit Work Project on

Twitter

Instagram
The Quit Work Project is brought to you by Kootenay Village Ventures Inc.