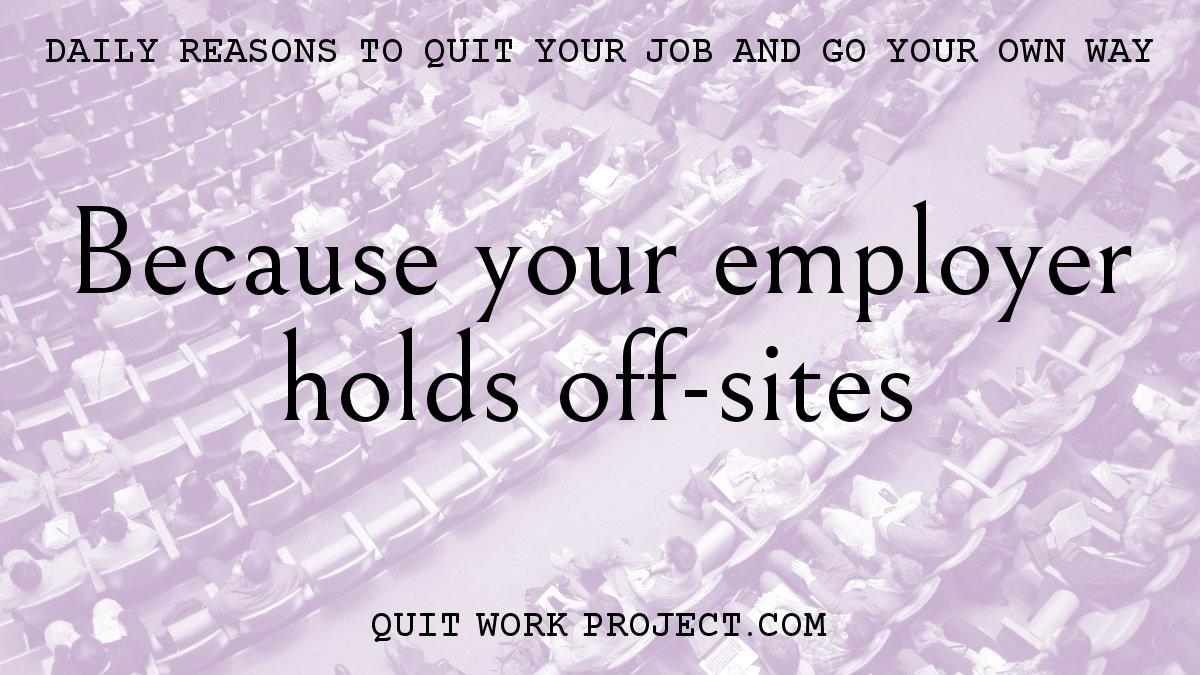 Daily
reasons

to

quit

your

job

and

go

your

own

way
Because your employer holds off-sites
Once or twice a year, your employer expects you to travel to an off-site.
You're flown to a city you've long wanted to visit. But you don't get to explore the city.
You're put up in a hotel with a gym and a swimming pool. But you don't get to enjoy the gym or the swimming pool.
From sunrise until long after sunset, you're trapped in a darkened conference room, listening to mind-numbing presentations and taking part in compulsory team-building exercises.
Every moment of the off-site, you dream of being outside, in the sunlight, on the streets, or working out, in the gym, or swimming, in the pool, or back on-site, working.
Follow The Quit Work Project on

Twitter

Instagram
The Quit Work Project is brought to you by Kootenay Village Ventures Inc.