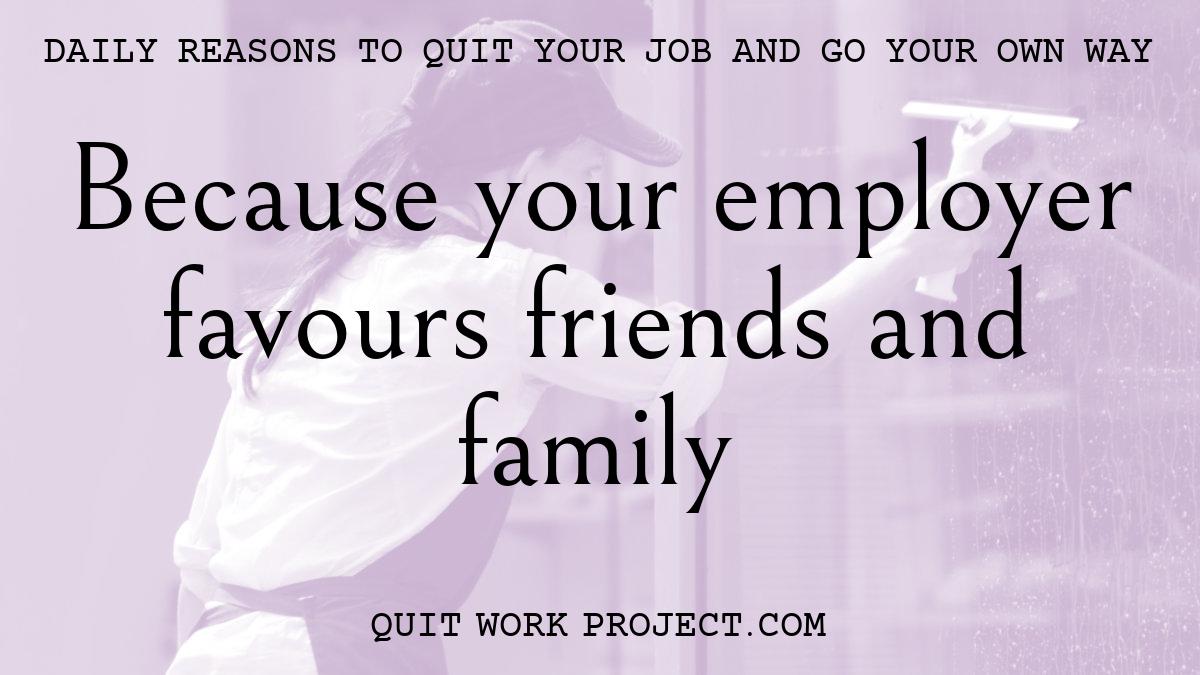 Daily
reasons

to

quit

your

job

and

go

your

own

way
Because your employer favours friends and family
When you joined the company, you noticed that many of the other employees knew each other very well.
Many of those in positions of power were friends of the founders long before the company was started.
Many others were the sisters, brothers, daughters, sons, nieces and nephews of those people.
Over the years, you've noticed that these friends and family are promoted, while others, more capable, remain out of favour.
Follow The Quit Work Project on

Twitter

Instagram
The Quit Work Project is brought to you by Kootenay Village Ventures Inc.