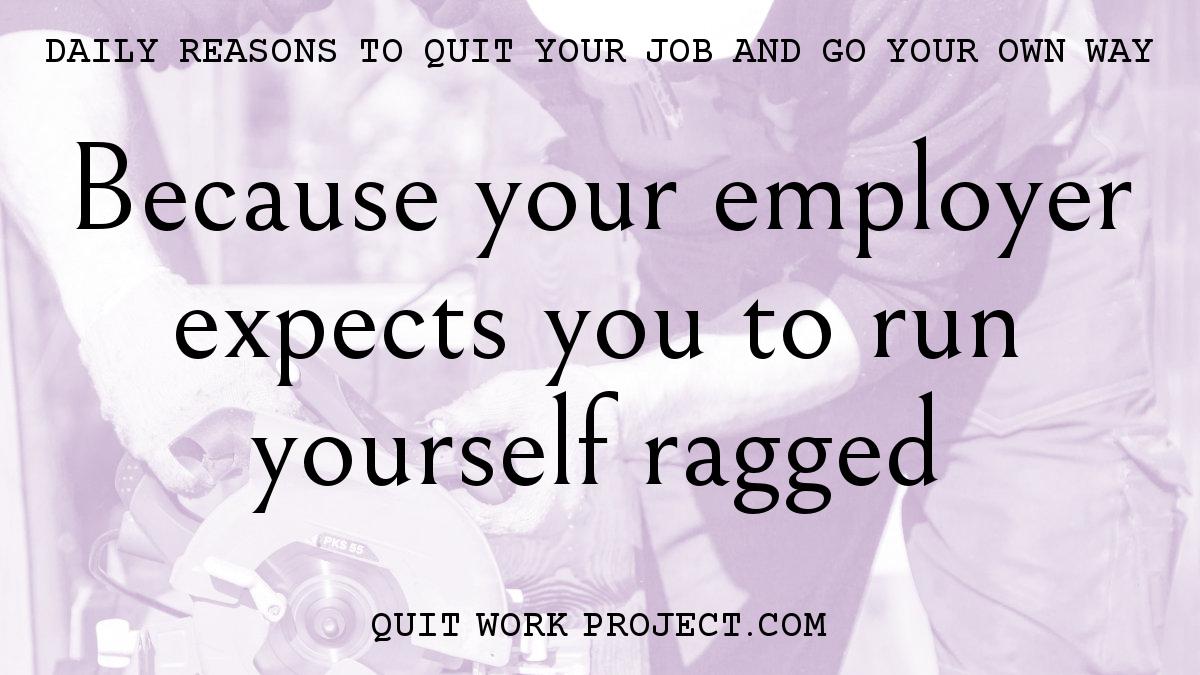 Daily
reasons

to

quit

your

job

and

go

your

own

way
Because your employer expects you to run yourself ragged
It's not written into your contract that you have to work so hard, so fast, all hours.
Still, everyone does.
Those who work harder, faster, longer are praised.
Those who work the hardest, the fastest, the longest are revered.
You've run yourself ragged for so long now that you're at the point of collapse.
Follow The Quit Work Project on

Twitter

Instagram
The Quit Work Project is brought to you by Kootenay Village Ventures Inc.