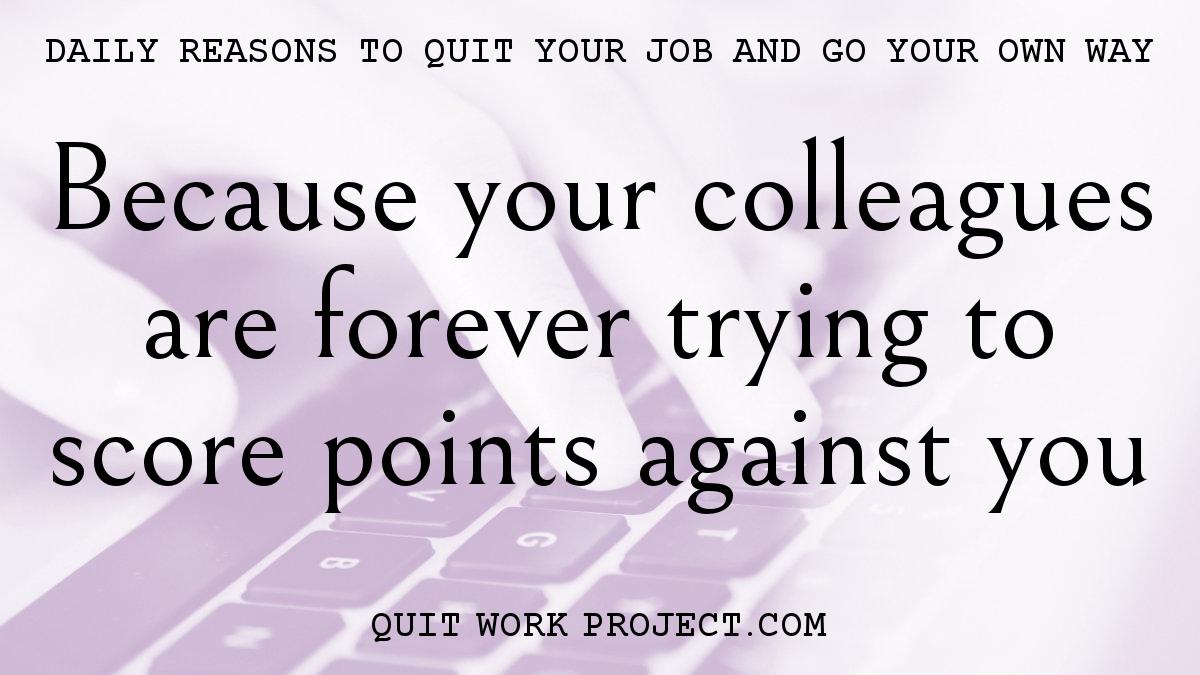 Daily
reasons

to

quit

your

job

and

go

your

own

way
Because your colleagues are forever trying to score points against you
You always imagine that you and your colleagues would be working towards the same end.
Instead, many of your colleagues seem more concerned with scoring points against you.
By working productively together, you and your colleagues could all benefit.
Instead, by working destructively against each other, you're locked in a zero-sum game.
There's only one way out.
Follow The Quit Work Project on

Twitter

Instagram
The Quit Work Project is brought to you by Kootenay Village Ventures Inc.