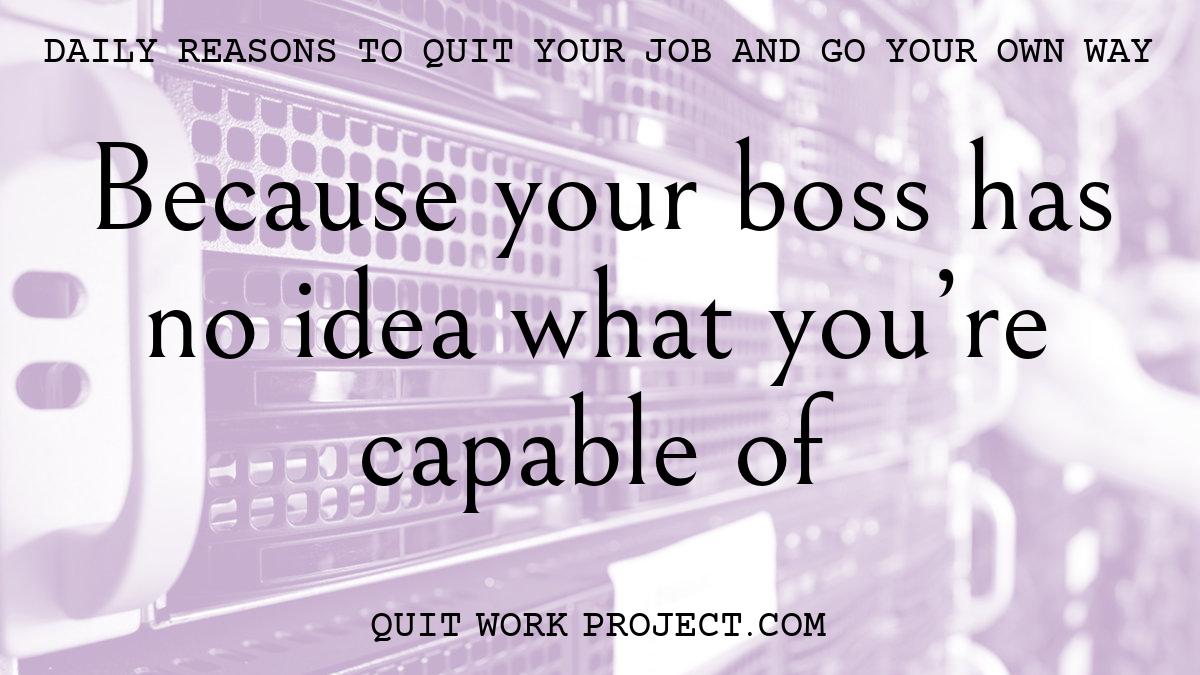 Daily
reasons

to

quit

your

job

and

go

your

own

way
Because your boss has no idea what you're capable of
Your boss assigns you minor, mundane, easy tasks.
You know that you can tackle the monumental, imagine the inconceivable, achieve the impossible.
Your boss has no idea what you're capable of.
Follow The Quit Work Project on

Twitter

Instagram
The Quit Work Project is brought to you by Kootenay Village Ventures Inc.