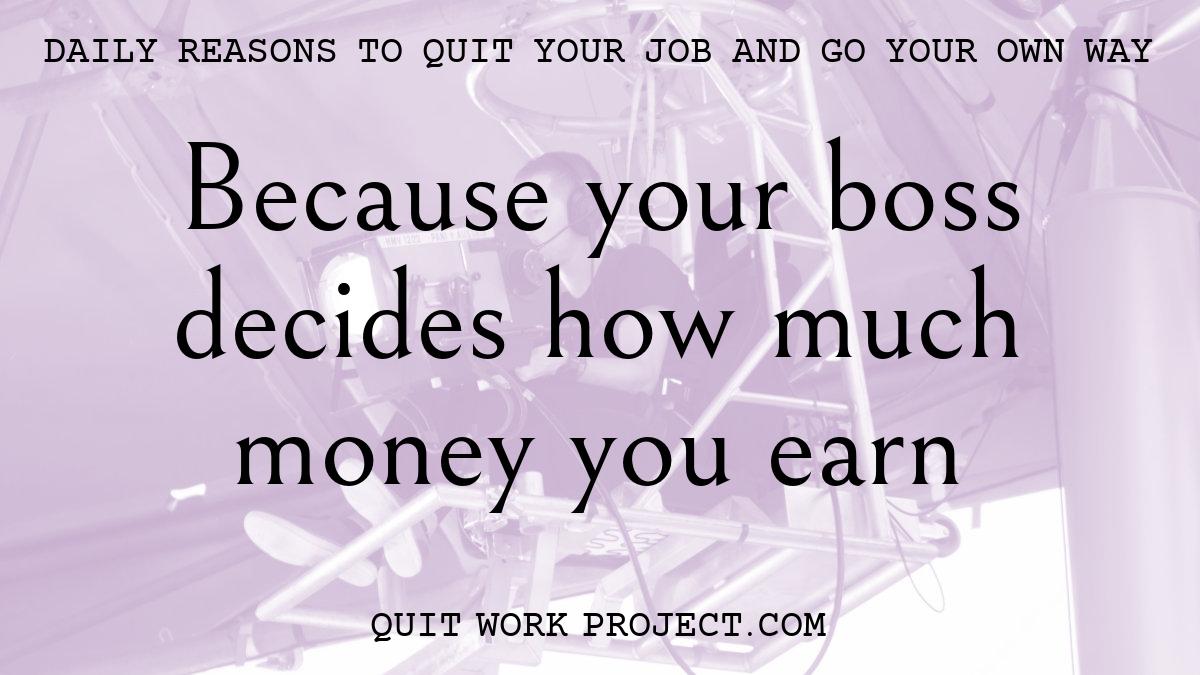 Daily
reasons

to

quit

your

job

and

go

your

own

way
Because your boss decides how much money you earn
It wouldn't be so bad if your boss were capable, astute and wise.
Instead, your boss is incompetent, unimaginative and foolish.
It's maddening that it's your boss who decides how much money you earn.
Follow The Quit Work Project on

Twitter

Instagram
The Quit Work Project is brought to you by Kootenay Village Ventures Inc.