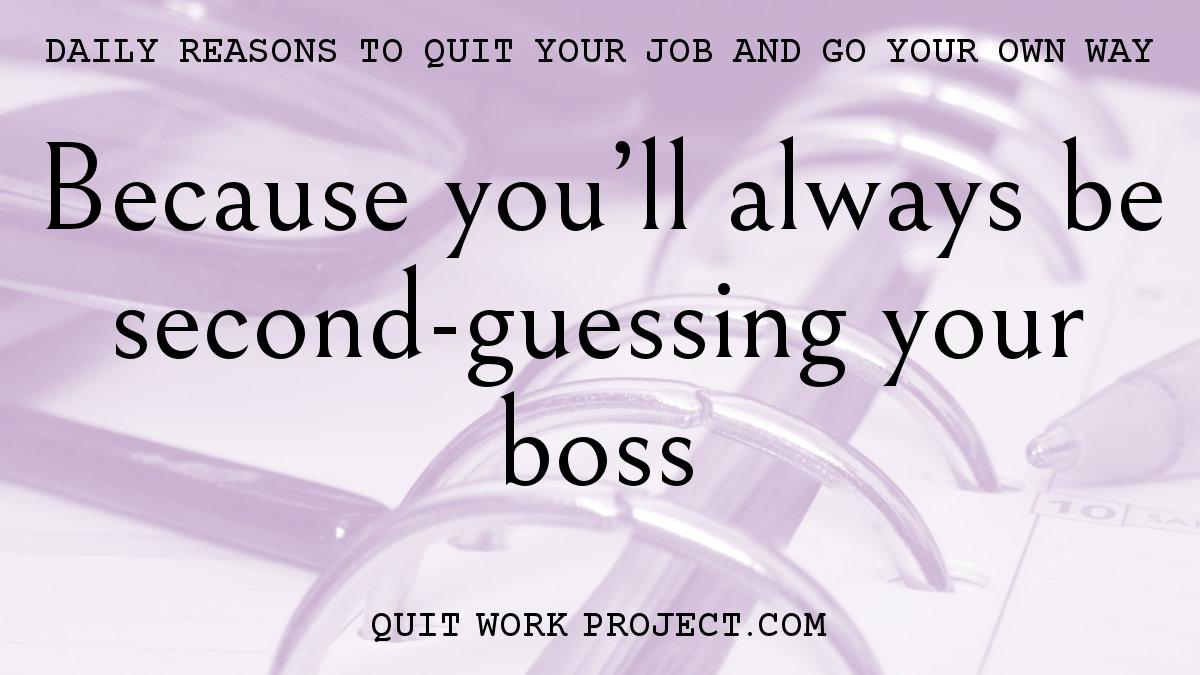 Daily
reasons

to

quit

your

job

and

go

your

own

way
Because you'll always be second-guessing your boss
Whenever you're meeting with your boss, you're doing the emotional work needed to gauge what she's thinking, what she's feeling, how to impress her, how give her what she wants.
She doesn't need to do any emotional work, because it doesn't matter what you think, it doesn't matter what you feel, she doesn't have to impress you, she can just tell you to do whatever she wants.
Follow The Quit Work Project on

Twitter

Instagram
The Quit Work Project is brought to you by Kootenay Village Ventures Inc.