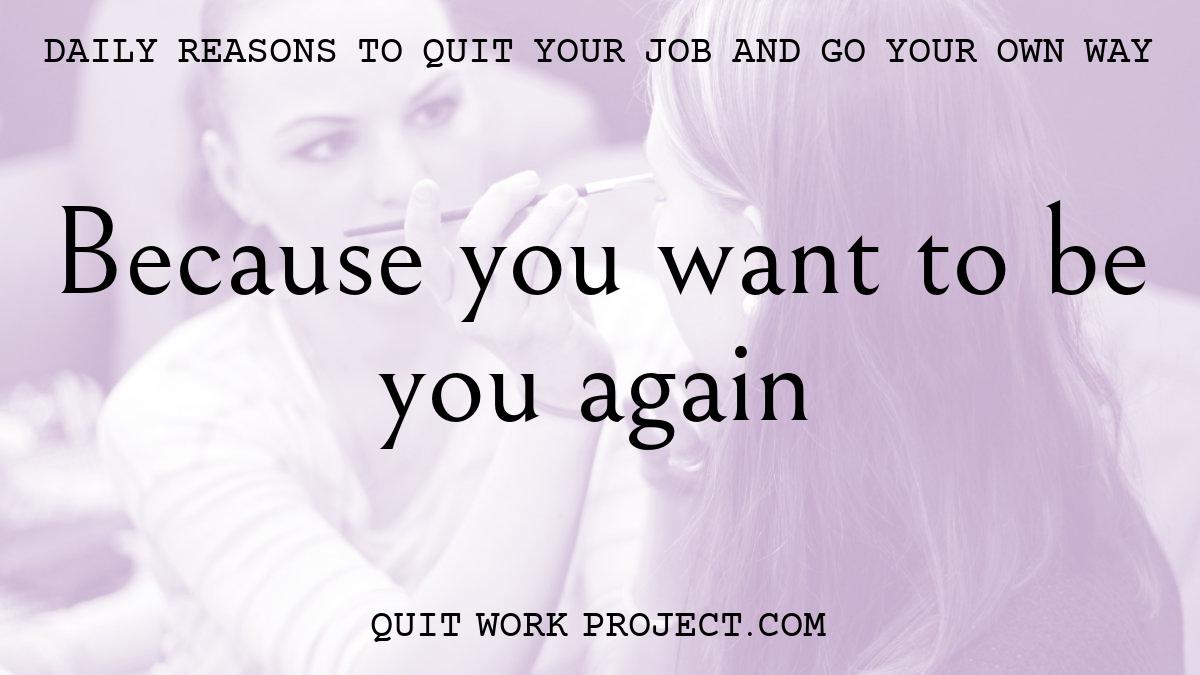 Daily
reasons

to

quit

your

job

and

go

your

own

way
Because you want to be you again
It's a long time since you've felt like yourself.
At work, you're playing a role.
After work, you're recovering from playing that role.
You want to be you again.
Follow The Quit Work Project on

Twitter

Instagram
The Quit Work Project is brought to you by Kootenay Village Ventures Inc.