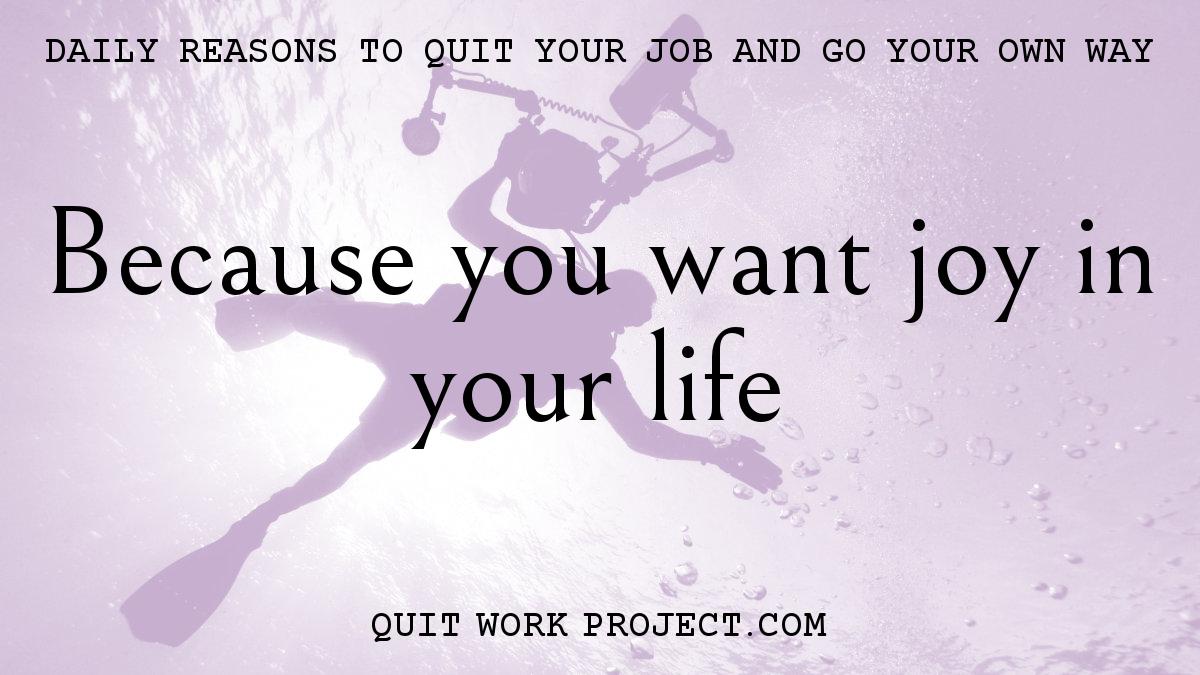 Daily
reasons

to

quit

your

job

and

go

your

own

way
Because you want joy in your life
Last night, you dreamt that you were walking barefoot on ancient flagstones along a foreign city street in warm, spring sunlight.
You were self-conscious about being barefoot, but when you looked around, you saw that everyone else was barefoot too.
There was a sense of lightness, a sense of joy.
You woke to the sound of ice cracking and snow sliding from your roof.
You had slept through your alarm and you were late for work.
Still there was that sense of lightness, that sense of joy.
You knew that something has to change.
You want that joy in your life.
Follow The Quit Work Project on

Twitter

Instagram
The Quit Work Project is brought to you by Kootenay Village Ventures Inc.