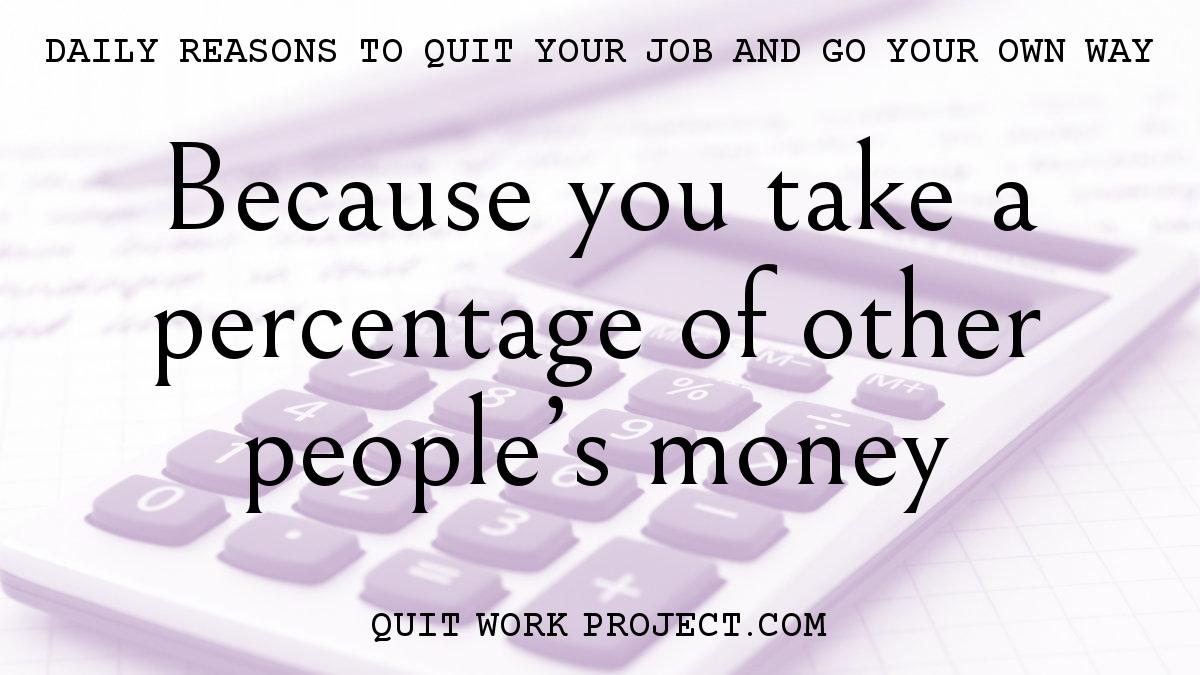 Daily
reasons

to

quit

your

job

and

go

your

own

way
Because you take a percentage of other people's money
Your employers take a percentage of the money that passes through their hands.
No one misses it.
No one realizes quite how much it adds up.
For example, you offer a half-hour's financial advice to a 25-year-old who inherits $100,000, who doesn't realize that the 1% fee you'll charge every year until she's 65 years old can add up to $450,000 (assuming a healthy 9% growth and adjusting for 2% inflation).
You know that charging $450,000 for half an hour's work pays you a good salary.
You also know that taking money from people who don't understand percentages is not far short of theft.
This is not what you were meant to do in the world.
Follow The Quit Work Project on

Twitter

Instagram
The Quit Work Project is brought to you by Kootenay Village Ventures Inc.