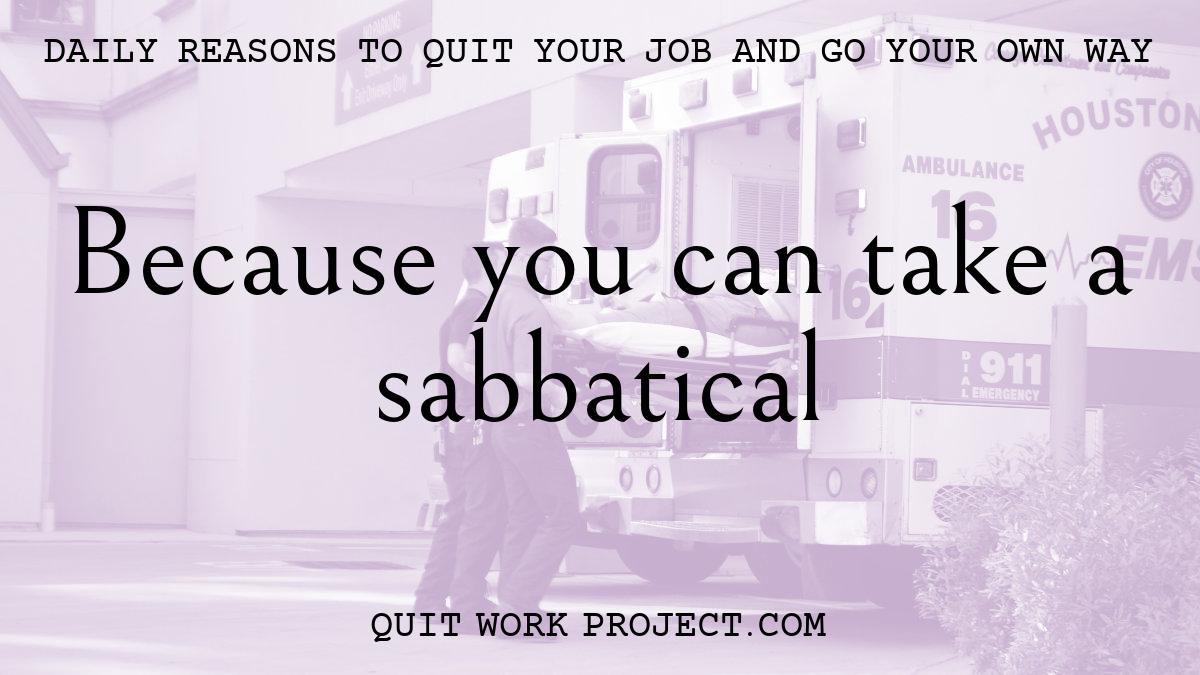 Daily
reasons

to

quit

your

job

and

go

your

own

way
Because you can take a sabbatical
Work isn't all or nothing.
If you're not ready to quit work entirely, try asking for a sabbatical.
Taking 3 months off might give you a chance to catch your breath.
Taking 6 months off might give you more time to spend on your side project.
Taking a year off might give you such a taste of freedom that you'll never turn back.
Follow The Quit Work Project on

Twitter

Instagram
The Quit Work Project is brought to you by Kootenay Village Ventures Inc.