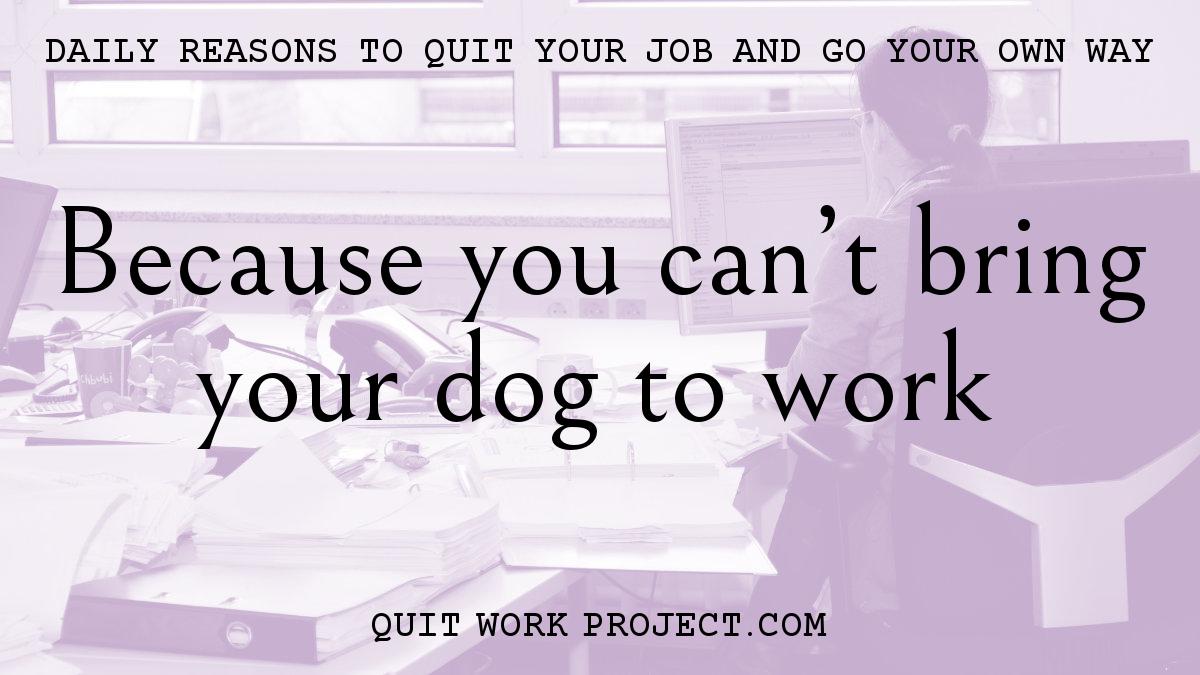 Daily
reasons

to

quit

your

job

and

go

your

own

way
Because you can't bring your dog to work
You spend all day at work wishing you were at home with your dog.
Your dog spends all day at home wishing he was at work with you.
When you asked whether your dog might be allowed to curl up quietly under your desk while you work, your boss told you off for your lack of commitment to your work.
Follow The Quit Work Project on

Twitter

Instagram
The Quit Work Project is brought to you by Kootenay Village Ventures Inc.