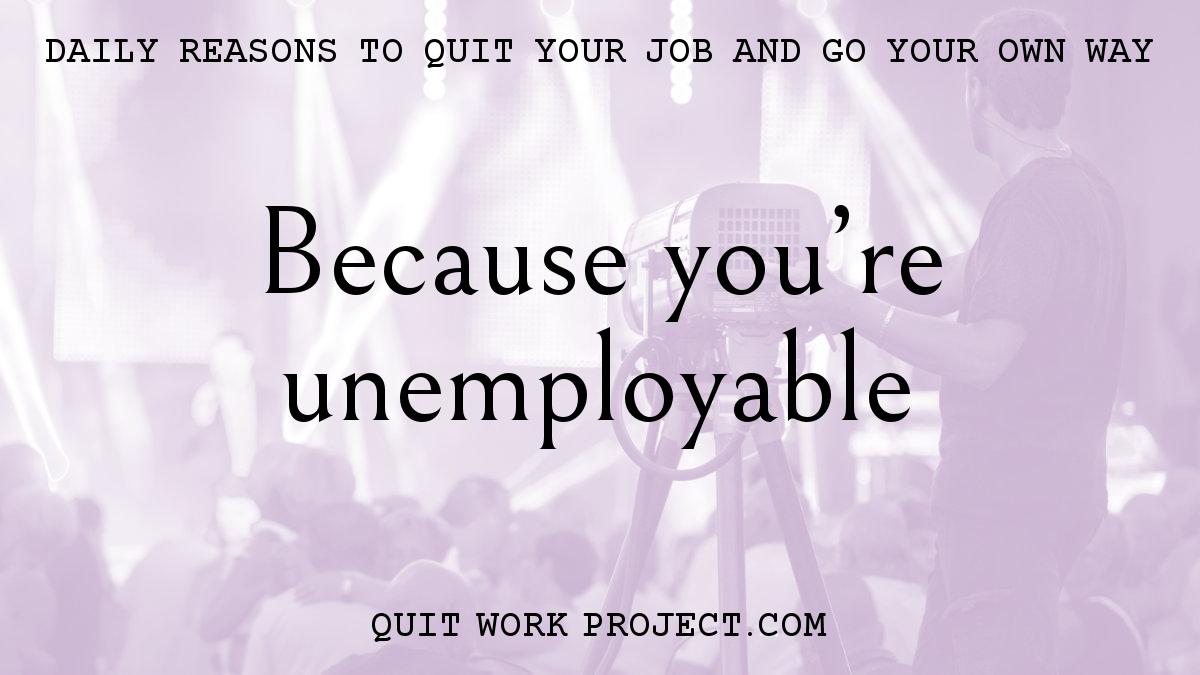 Daily
reasons

to

quit

your

job

and

go

your

own

way
Because you're unemployable
You always blame it on yourself.
You try to do as you're told, but what you're told to do never makes any sense, and it makes no sense to you to do what makes no sense.
You do your best to fit in with everyone else, but you don't like the way everyone else is, the way everyone else is forced to be, and you don't want to leave your self behind.
You refuse to accept the way things are done. You want to change everything. You want to make it better for everyone. You're told that this is the way it's always been done. You don't understand why that matters.
It's true. It is your fault. You're unemployable.
Follow The Quit Work Project on

Twitter

Instagram
The Quit Work Project is brought to you by Kootenay Village Ventures Inc.