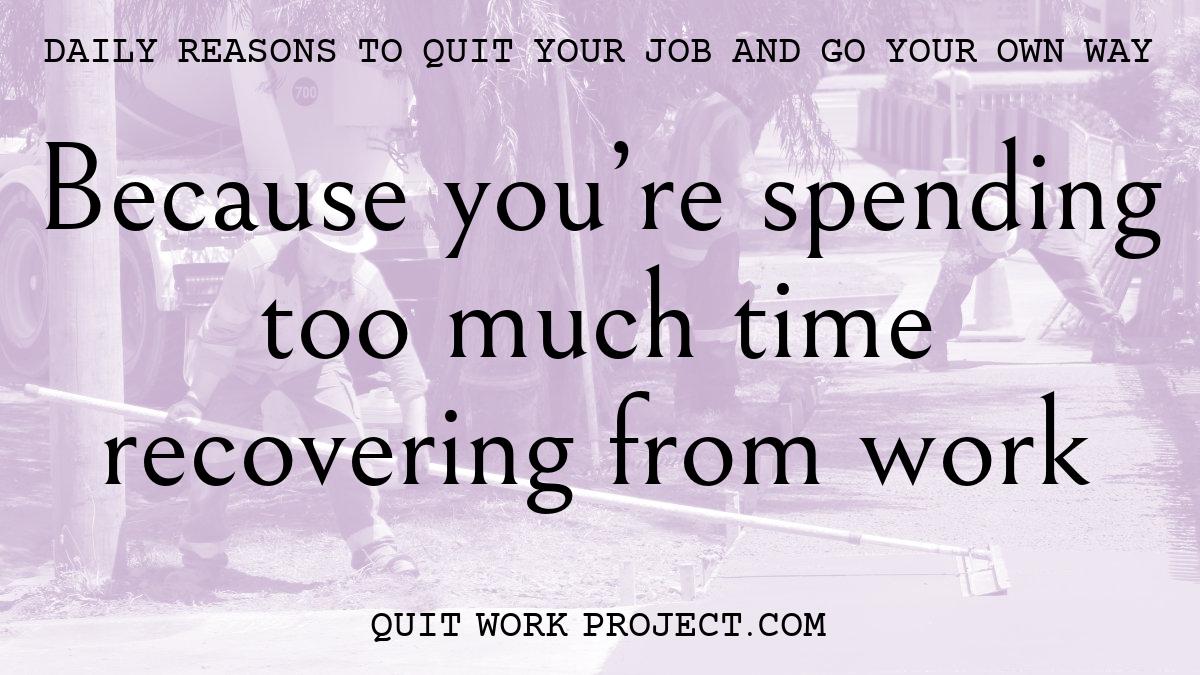 Daily
reasons

to

quit

your

job

and

go

your

own

way
Because you're spending too much time recovering from work
It takes all evening to recover from your day's work.
It takes all weekend to recover from your week's work.
Sometimes it seems that every hour you're not working, you're recovering from work.
Follow The Quit Work Project on

Twitter

Instagram
The Quit Work Project is brought to you by Kootenay Village Ventures Inc.