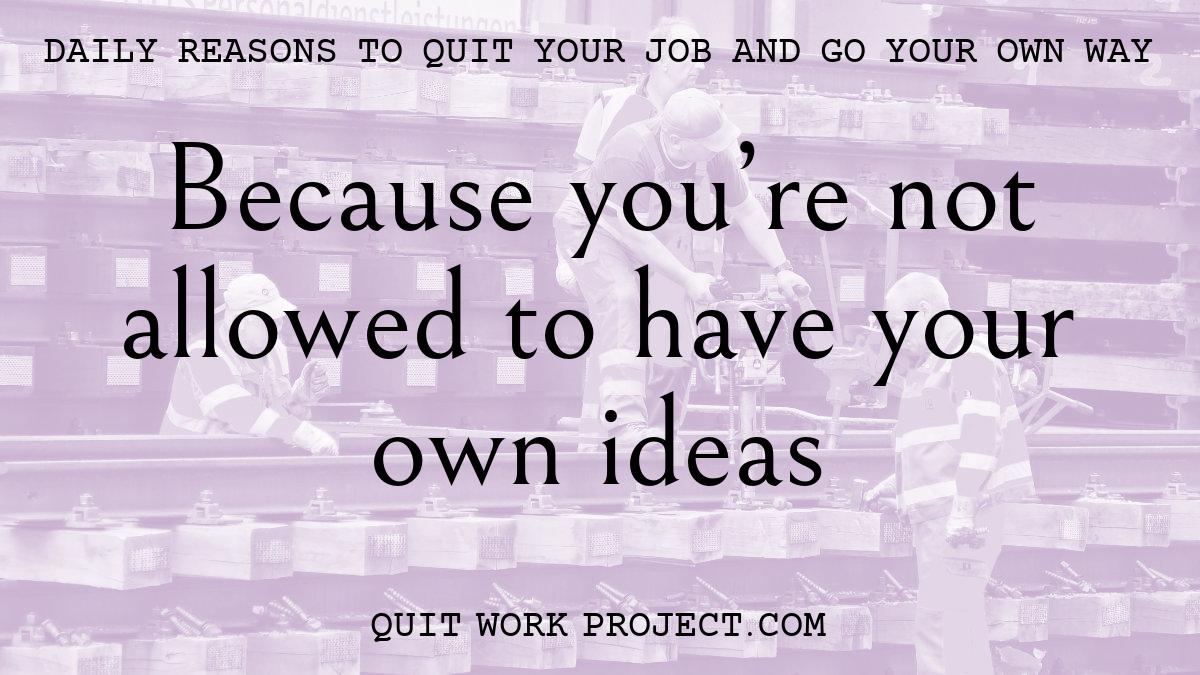 Daily
reasons

to

quit

your

job

and

go

your

own

way
Because you're not allowed to have your own ideas
Every idea must be a team idea.
Team brainstorming is the only way to generate ideas.
If you do have an idea of your own, you subtly steer the team towards it in a brainstorming session, so that it's a team idea, not your idea, and the team, not you, can take the credit.
Follow The Quit Work Project on

Twitter

Instagram
The Quit Work Project is brought to you by Kootenay Village Ventures Inc.