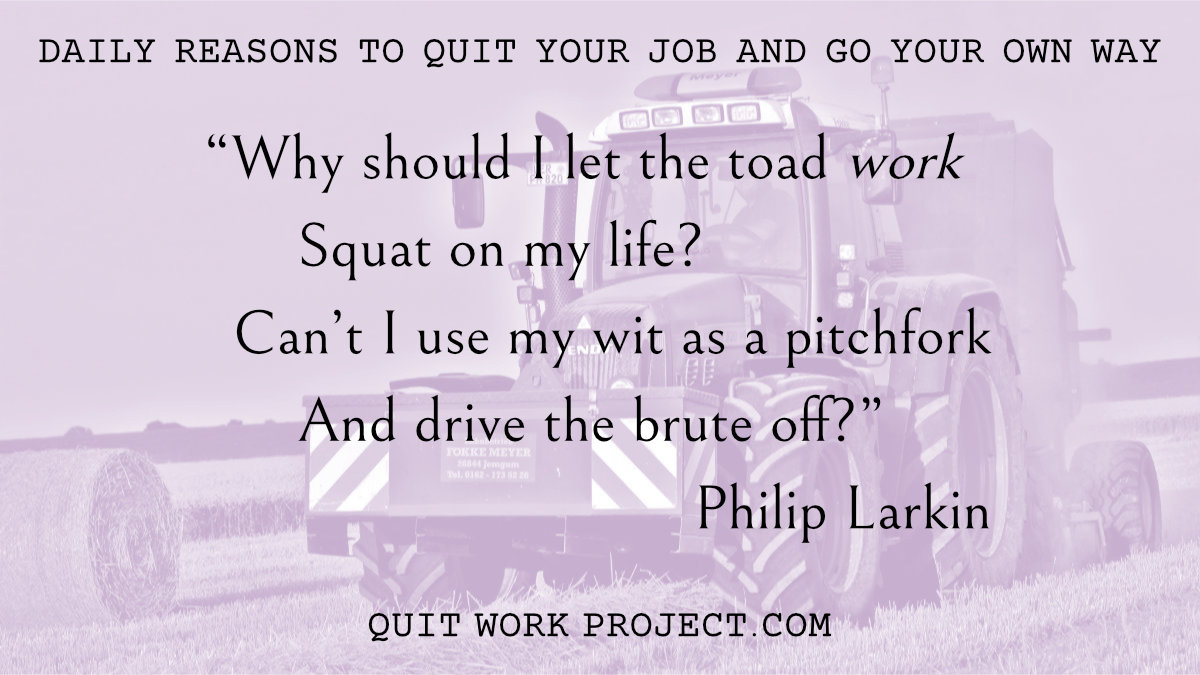 Daily
reasons

to

quit

your

job

and

go

your

own

way
Because Philip Larkin had more to say about work
"Why should I let the toad work
Squat on my life?
Can't I use my wit as a pitchfork
And drive the brute off?
Six days of the week it soils
With its sickening poison -
Just for paying a few bills!
That's out of proportion."
― Philip Larkin
Toads by Philip Larkin
Follow The Quit Work Project on

Twitter

Instagram
The Quit Work Project is brought to you by Kootenay Village Ventures Inc.